So, 2013 is off to a brilliant start.  That whole "resolution" concept has taken hold of our household and lives and has left us feeling pretty awesome.  2013  is our year of getting healthy– as healthy as we can be.
Each year feels as if it passes by faster than the last (do you feel that way too?), leaving me with a sense of urgency.  It's a calm urgency- if that makes any sense at all – I know exactly what is important to me and I "just" need to make the time to make it all happen.
How do we make the most of our short time in these bodies we walk around in?  We're doing our best to feed ourselves with fuel that will make us feel and function as well and as long as possible.  More time outside.  More hugs, time with friends.
Business-wise, JONETSULAND is clicking along at a wonderful rate, having reached many of our goals for 2013 last month.  We've welcomed the most wonderful couples again this year, and we're really excited about the relationships we're developing with them.  It's no small thing to actually adore the people one works with/for.  I spoke with a friend recently who became a business owner last year, and though she has struggled to manage the one million and one things any business owner must manage, I heard loud and clear that this is one of the best things she's ever accomplished, and that she too adores her clients and her employees (yay J!).  There is no room for bitterness in business and/or relationships.
Time will tell if it's a poor business choice, but blogging has certainly taken a back seat to life-enjoyment, and connecting with our clients, two on two.  I've decided that that's ok.
There is some fun JONETSU coverage on the news stands right now:  Jacilyn and Ryan's wedding in Wedluxe , Tofino wedding in Perfect Weddings, Gina and Joey on the cover of The Complete Wedding Directory and Julie and Eugene's flower girls grace the final page of Real Weddings- so cute!!
Here are a couple of images from weddings this month:
Amanda and Brian. They sparkle together, and we quickly fell in love with both of their families.  Their ceremony and party (yes: PARTY!!) at the Fairmont Pacific Rim was incredible!: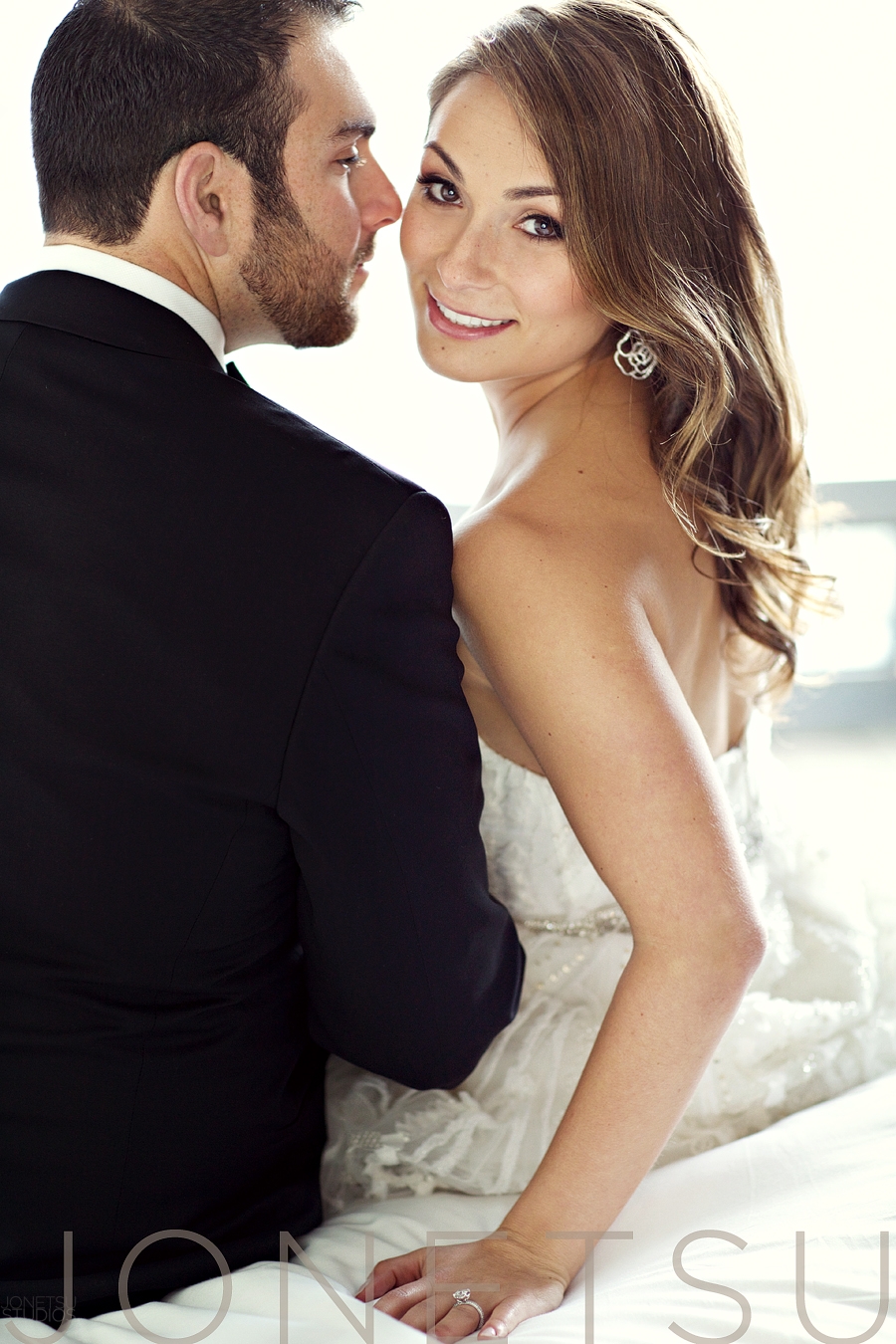 Yvette and Jeff.  Felt like coming home.  We already know Jeff's wonderful family, and Yvette was so sweet and excited about photography (my favourite attitude!!) – she had a dream about a moment like this one- in the location where Jeff first proposed: