Fall is in the air and it's the season to get your wedding planning into full gear for next year.  There is nothing like meeting the people you may wish to work with in person to make you feel confident about the service you're going to receive during your journey.   Celebrating our 15th year in business this year (!), we've got much going on behind the scenes right now: a new website, new collections and product lines (and of course finishing up weddings and designing heirloom albums for all of our couples)… but there is one show we're really honoured to be a part of every year…     We love the Bling Boutique Bridal Show at the Rosewood Hotel Georgia.  Harumi from Harumi Signature Events puts on this incredible (and wonderfully intimate) show at the historic and chic hotel – it feels like coming home to family, so many fantastic artists and service providers come together for one great day!
It's nice to be able to spend time talking with people in a relaxed and luxurious environment.  You know, get your nails and lashes done (complimentary), grab a glass of wine and roam at your own pace.
Come to think of it,  I may pretend to be a bride and get my relax on with you 😉  Chadwick and his charm can man the JONETSU table.
It's on SUNDAY OCTOBER 5TH!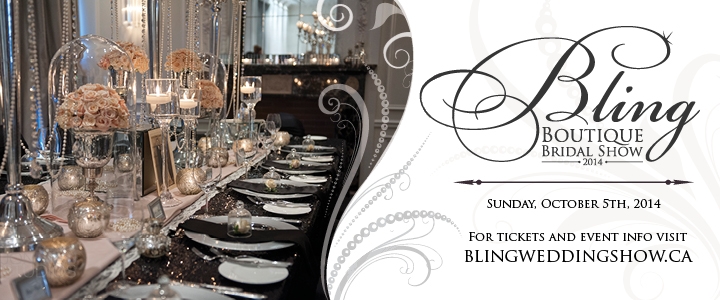 I cannot wait to see all of the decor elements by Vancouver's top  designers and Bisou Bridal's exclusive gown collection.  We were very pleased to hear that we will be located close to the bar and the gowns and Peter's cakes: everything we adore!  Chadwick and I will be on hand to answer any questions you may have about wedding photography, and point you in the direction of our favourite people who can help make your day impeccable!
So come visit and get inspired for your big day! www.blingweddingshow.ca for tickets and information  xo camille