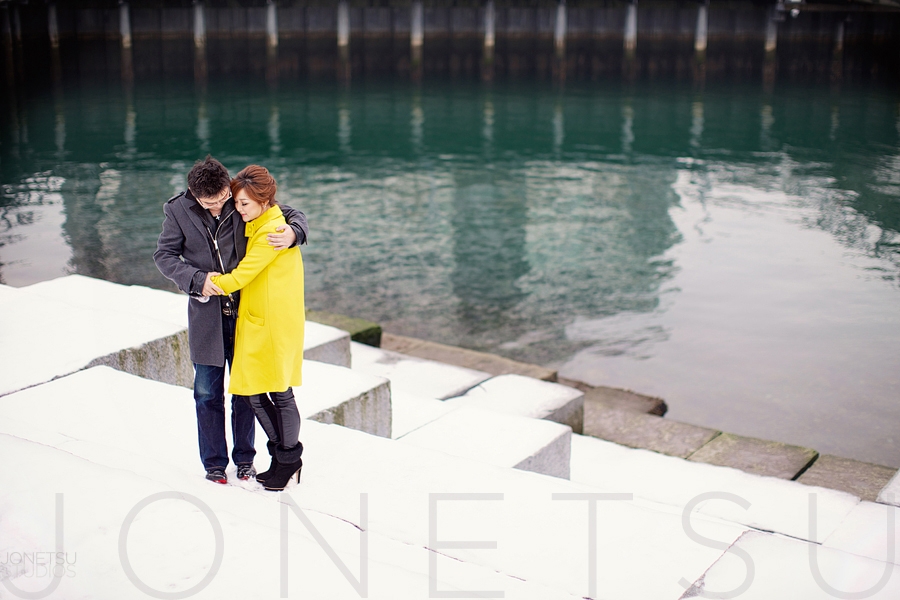 Denise & Dennis will marry this Valentine's weekend, so it was time to get out and do their engagements session!  D&D braved the freezing temperatures with so much positive energy- we had a really great time!  Shooting outdoors during times like these, we need to move fast and remember why we are all here in the first place: to celebrate this time together , pre-wedding, time away from planning and work- time to relax and flirt and be IN LOVE.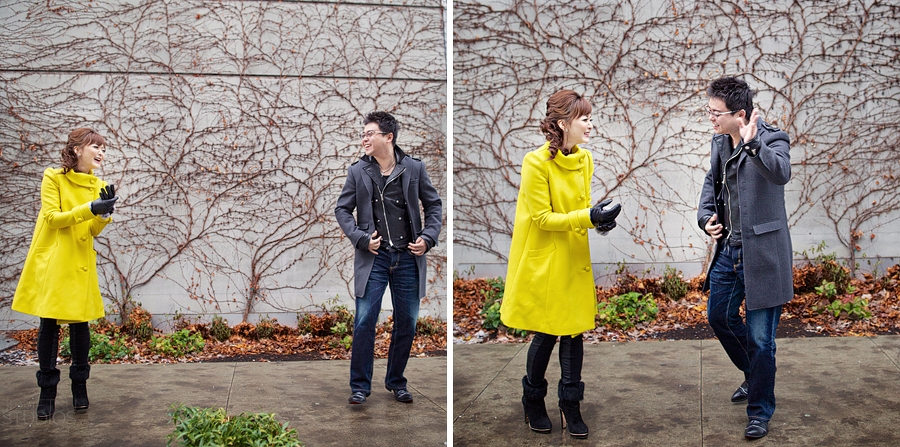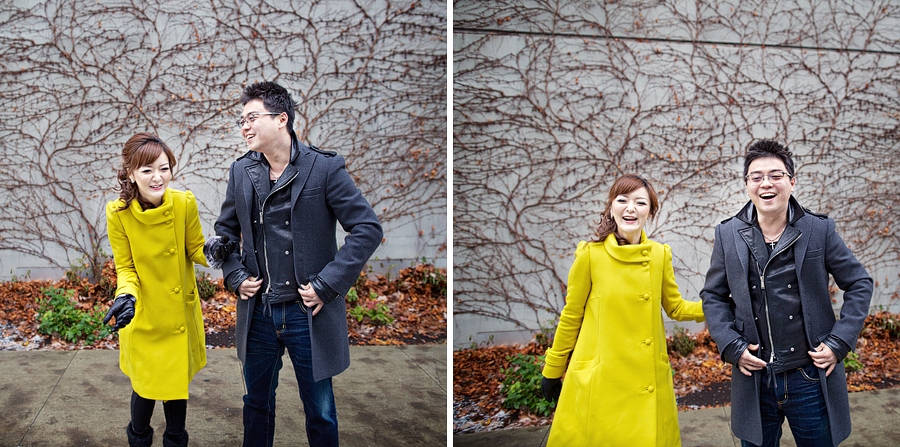 My coat envy was immediately apparent as I could not help but swoon over Denise's gorgeous coat by Tara Jarmon.  When we give direction about wardrobe and people knock it out of the park with their personal style choices, it makes me very excited.  What can I say.  The perfect choice.
So sweet…




Vancouver's Village area- close to the studio and one of our favourite haunts.




What a beauty…. Hair and Makeup by Emily Cheng.








It was so great to know D&D over our meetings and shoot together- so kind, and Dennis is hilarious.  He makes everyone laugh and have a blast…


The Vancouver Christmas Market is good times.  Mulled wine makes it even better times.
























Yes, we jumped.  Don't judge.  It's cute like crazy.




Let the reflections begin…






















D&D finished their date night off by booking a room and dinner at the Rosewood Hotel Georgia.  One of our fave hotels- the service is great and we are thankful for the kindness of all of the staff on so many occasions- top notch every time.  Thanks, guys!!










Gorgeous, connected couple.  D&D.













Glam moment.




Sneaking away…


Guys, we can't wait for your wedding!  Geneve from Dreamgroup  is planning (thanks again for your help with hotel details of this shoot, Geneve!)— and anytime we work together it's smooth, gorgeous times all the way- a la the current feature in Wedluxe (on news stands now):  Vanessa and Scott's super deluxe two day wedding, with multiple intimate ceremonies/parties, completely unique decor at every turn: Perfect!  We'll blog it this winter, along with so many weddings and engagement sessions from the past year+.  I'm excited to start blogging again!  In fact, I'll blog again tomorow 🙂 xo c