It's been album design central around the studio. Time to start sharing some of the fun!
Rob is the third of three wonderful brothers we've photographed over the past few years. Sorry guys, I had to post this little beauty of the three of you we saw at your parent's place- (it's too cute) Then & Now: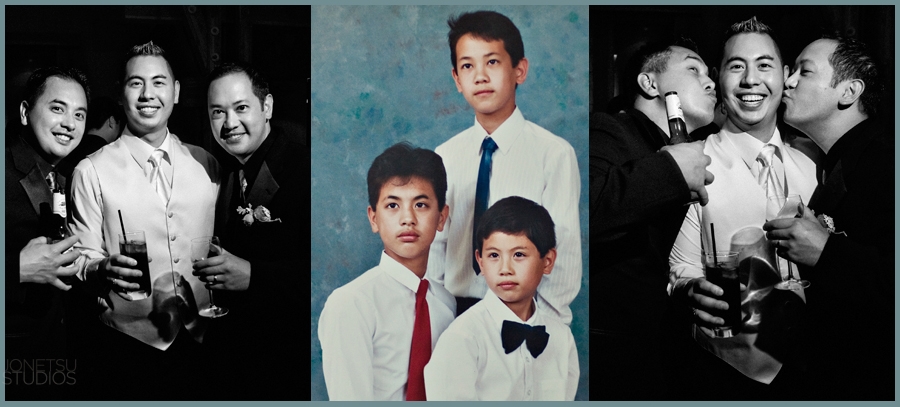 Keith, Jason and Rob have all married the most stunningly beautiful, intelligent and completely down to earth women. Look how thrilled these ladies are to find their perfect match, oh yes! :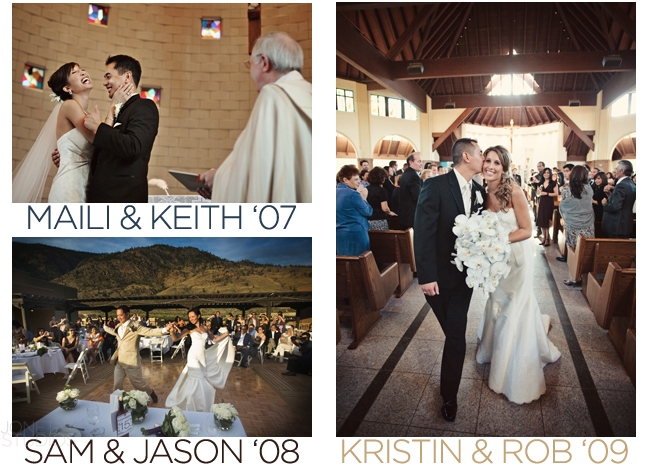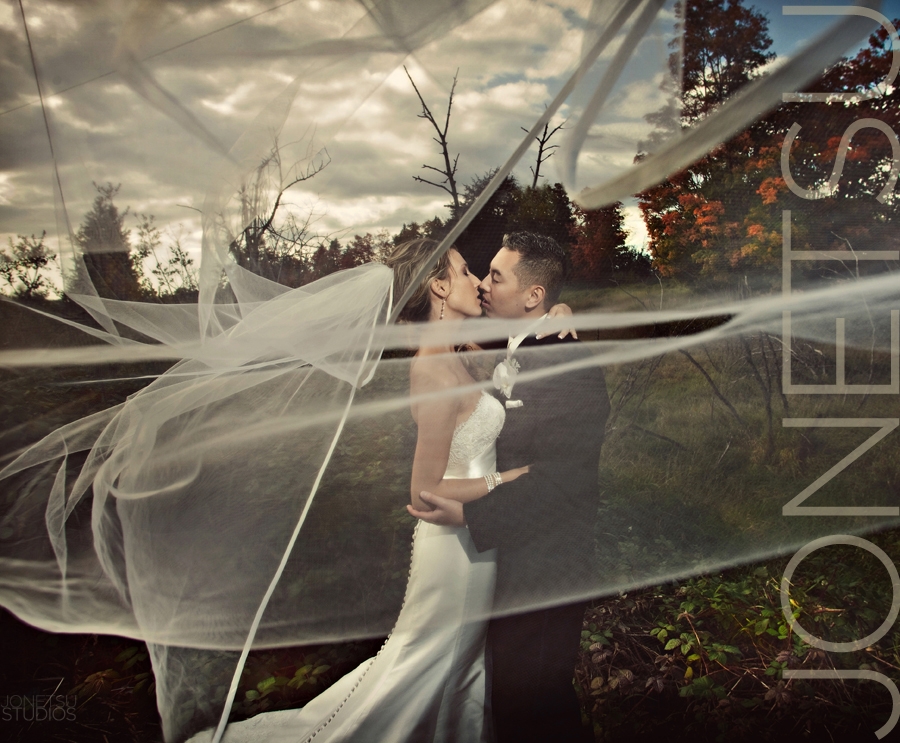 When we design our Jonetsu Bespoke albums, our goal is very clear: to convey all of the emotion and beauty of our clients' big day. This album will be passed down for generations. Portraits are important, but it's the powerful photojournalistic moments that bring the joy back instantly. It really is a shame these blogs are so tiny. Each spread in this album measures 26 inches wide.
I don't even have to tell you how sweet and genuine Kristin and Rob are, and how much they adore their friends and family. Feel their day here (turn up the music):
Kristin & Rob chose this dynamic group of vendors and artists for their big day:
Day of Wedding Coordination – Dream Group (Alicia Keats) – http://www.dreamgroup.ca
Wedding Decor and Flowers – Wedding Design Studio – http://www.weddingdesignstudio.com
Videography – Love Story Media – http://www.lovestorymedia.com
Stationary (invitations/reception stationary) – http://www.jadedlittlepages.ca
Cake – JD Cakes (no website) Janna Clarke De-Palma – janna_dp@hotmail.com
Dance Lessons – Night and Day Dance – http://www.nightanddaydance.com
Reception – Westwood Plateau Golf and Country Club – http://www.westwoodplateaugolf.com
Kristin's Gown – Paloma Blanca from Isabella's Bridal – http://www.isabellesbridal.com
Grooms and Groomsmen Tux – Western Tux – http://www.westerntux.com
DJ – Rhythm Nation – http://www.rhythmnation.ca
Limo – Pacific Harmony Limo – http://www.limoharmony.com