JONETSU FAQs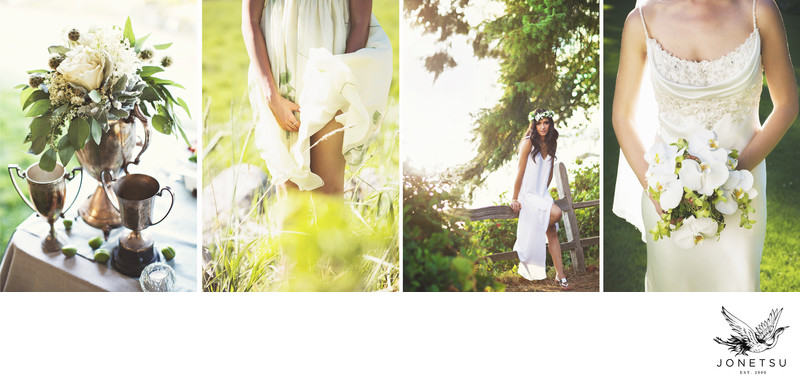 Who will photograph our wedding?
Both Camille and Chadwick will photograph your wedding, and will likely have an assistant with them to help with gear and lighting.
Additional photographer(s) can be arranged if your commission requires.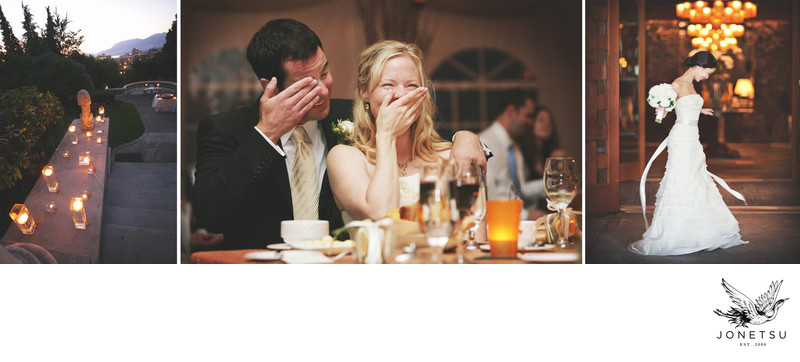 What does 'Jonetsu' mean?

Jonetsu means 'passion for life' or 'love fever' in Japanese. Camille studied in Japan (Osaka) on a Rotary Cultural Ambassadorial Scholarship back in university and came away with a business name, a love for mochi, ramen and countless other Japanophile interests.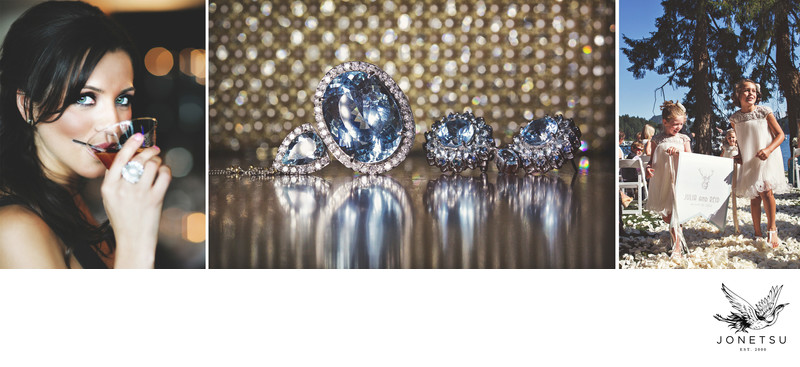 How do we book you?
It is important for us to establish a rapport with each of our couples. We want to get to know you! Please contact us with your date and information and we'll set up a call with you for a first meeting, then we'd love to meet at some point in-person when we're (or you're) in the Vancouver or Stratford area (we regularly travel back and forth).

Booking requires a 50% retainer and signed contract. Unfortunately, we're unable to hold dates without both of those.
Currently, we are booking 2020 dates.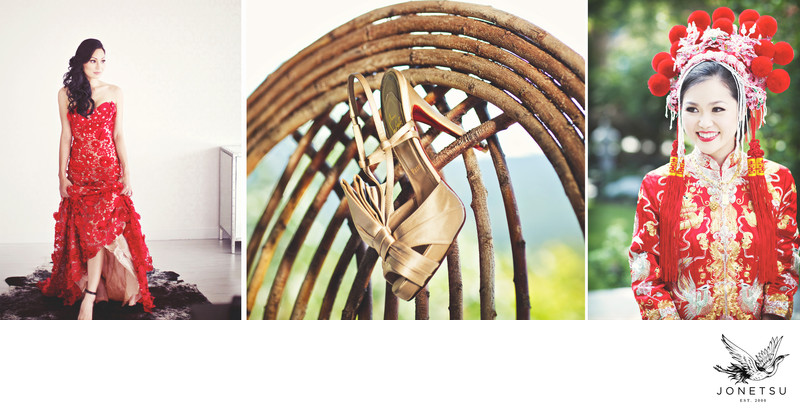 Where can I see examples of full weddings you've photographed?
If we're able to meet in person, we'll show you full wedding stories we've captured for our couples. Samplings can also be found on our blog (though we haven't updated that in ages!). If we cannot meet in person, we can share online versions of the albums we create as well as complete proofing collections. It is important to view full collections to judge the overall quality of storytelling throughout a wedding commission.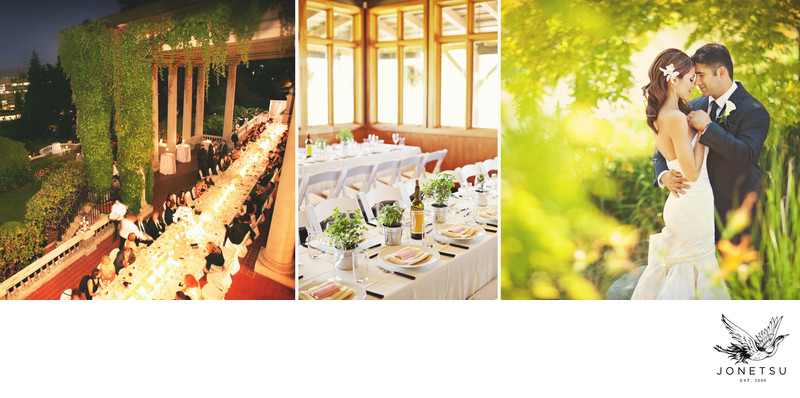 Do you shoot details and posed family photos?
Yes. We offer very comprehensive coverage of your day and love capturing all of the details you have put together to express your personal style! We are regularly featured in top magazines and blogs that showcase all of the gorgeous things that make up a wedding day!
We have a great time doing family photographs and insist they are done with a list and a positive attitude! We'll help you arrange for them and make them a part of the day you actually enjoy. Organization and fun are key here.
What we enjoy capturing most is you and your guests genuinely interacting during the wedding and the way you move through your day together (the human element attached to those details, let's say).
Creative portrait time can be filled with relaxed moments or dramatic expressions of style & environment- it really depends on what we determine is a fit for your personalities.
All of the images you see on our site are from real weddings and portrait sessions that we've been commissioned to photograph.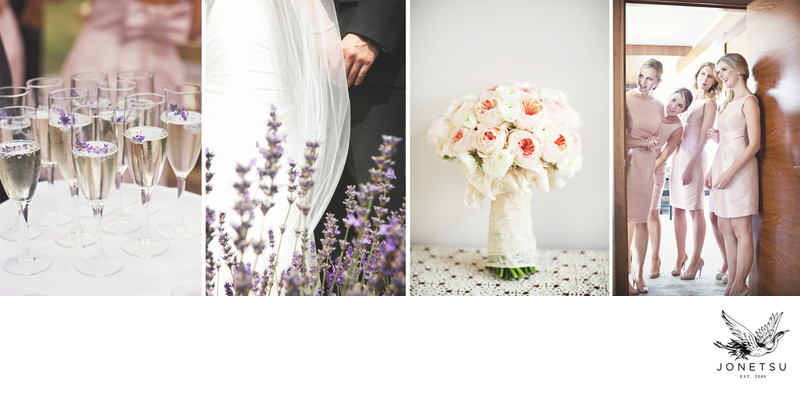 What kind of gear do you use?
We shoot with Canon cameras and lenses. Our favourite wedding cameras are our 5D MarkIV's. The 600 series Canon Speedlights and L series lenses round our kits.
We carry several flash modifiers, reflectors and additional lighting to achieve exactly what's in our minds' eye regardless of lighting or weather conditions.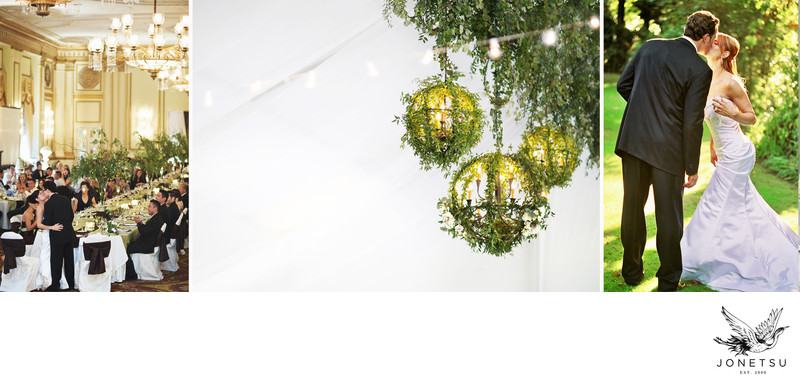 Do you offer wedding video/cinematography?
We do not. We specialize in photography and can recommend a video team that suits your style once we have a chance to talk.
How many images will we receive?

We deliver 600-1200+ images per wedding based on its size and duration. Our comprehensive, quality coverage and experience photographing weddings for over 19 years ensures you leave with an image collection that truly wows!
I'm a photographer. Do you hold workshops or one-on-one mentorships?
At this time, we are not offering any private workshops or mentorships but we will continue to speak/educate publicly at conferences throughout the year.
Please be in touch with any questions or to receive notification of new workshop opportunities. For a list of up-to-date speaking engagements, please click on the "AWARDS | PRESS" tab in the main menu.